Reiki is a wonderful, easy to learn, natural healing technique that is non-invasive and safe to use on adults, children, animals and plants. Reiki can also be used alongside other natural therapies such as massage and reflexology.
 I have trained with some of the best teachers and I am constantly updating my knowledge and sharing this with students.
Based in the United Kingdom I am a fully trained and qualified Reiki Teacher and Lightarian Institute Facilitator.
Please email me if you would like further information.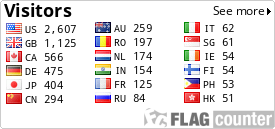 Disclaimer
As with all complimentary and alternative therapies, none of the treatments listed on my websites or in the training manuals are meant to be a substitute for proper medical diagnosis, treatment or care from your GP/Medical Practitioner.
I do not diagnose conditions, prescribe medication or interfere with a GP's treatment.
If you are currently taking medication prescribed by your GP/Medical Practitioner, do not stop taking it without his/her's advice.
If you have any concerns regarding your medical condition please speak with your GP/Medical Practitioner first.
---
I do not accept responsibility if you choose to treat yourself using any information from my website or training manuals.
I accept no responsibility for any loss or damages caused as a direct or indirect result of the use or misuse of any information contained on this website or through attunements.
Attunements will only be given to persons aged over 18 years.
Manuals and Refunds
Course manuals are sent by email  and are written in English. Some of the files are protected pdf documents so are therefore difficult to translate into a different language using an online translating service.
If you have any concerns regarding the manuals please contact me before purchase.
Course fees are NOT refundable once payment has been made unless a duplicate payment for the same course has been sent in error in which case I will process a refund to you.
Website last updated  JULY 2016